A major fire has engulfed the medieval cathedral of Notre-Dame in Paris, one of France's most famous landmarks. The 850-year-old Gothic building's spire and roof have collapsed but the main structure, including the two bell towers, has been saved, officials say.
Officials say it could be linked to the renovation work that began after cracks appeared in the stone, sparking fears the structure could become unstable. The world sighed after Notre Dame Cathedral in Paris caught fire. Aside from French President Emmanuel Macron, leaders of major countries also paid tribute. It is rare that the world laments a disaster that has no heavy casualties. Notre Dame's value is shared far beyond France. The loss of cultural relics is heartbreaking. But the unprecedented attention to the fire reflects the influence and soft power of French and European culture.But the fire of Notre Dame has stirred our thoughts on the fire safety of ancient buildings!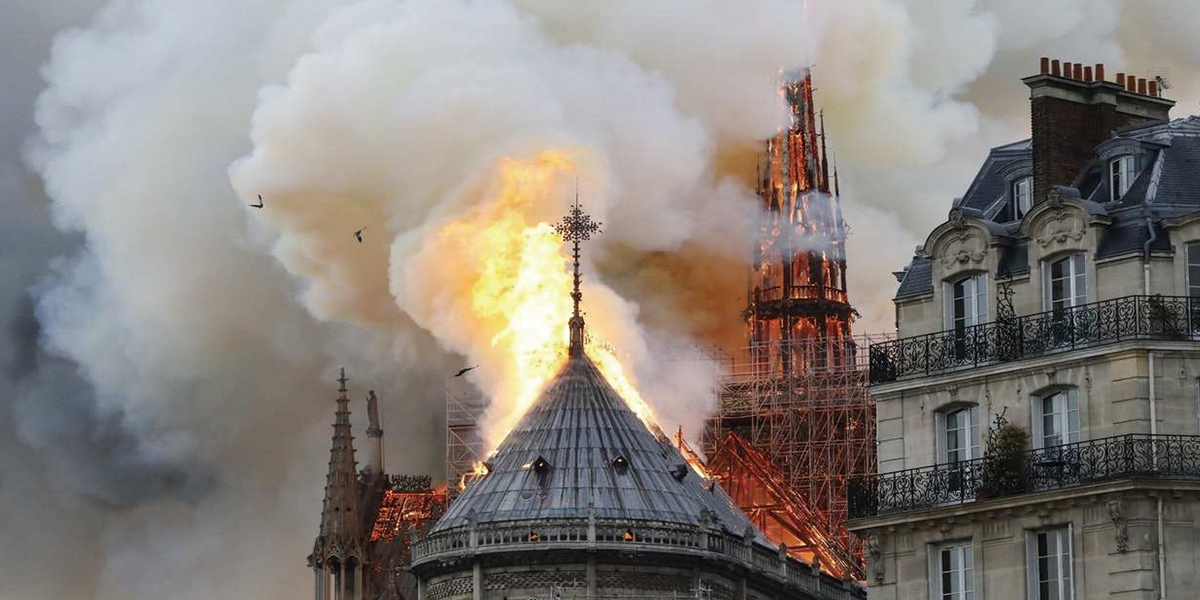 Flames and smoke rise from Notre Dame Cathedral as it burns in Paris, April 15, 2019. [Photo / IC]
Ancient buildings in China are mostly used materials with many combustible components and low fire resistance, such as pure wood, brick wood, and civil engineering. Furthermore, the surface of these ancient buildings was coated with a large amount of paint and coating, which is extremely prone to fire.
How to prevent the occurrence of similar incidents?
Human measures: Set up mini fire stations and voluntary fire brigades. Special training for volunteer firefighters, master certain fire prevention and firefighting skills, so that they have the ability to fight fires at the beginning.

Technical measures: Not only to install automatic fire alarm systems, sprinkler systems, electrical line monitoring systems, etc., but also to add firefighting equipment according to the distribution of cultural relics and ancient buildings and their characteristics. By using network technology, smart fire control can already achieve remote monitoring of buildings. Synchronizing the fire dynamics with the workers in real time through the cloud platform can increase the efficiency of fire prevention and fire rescue.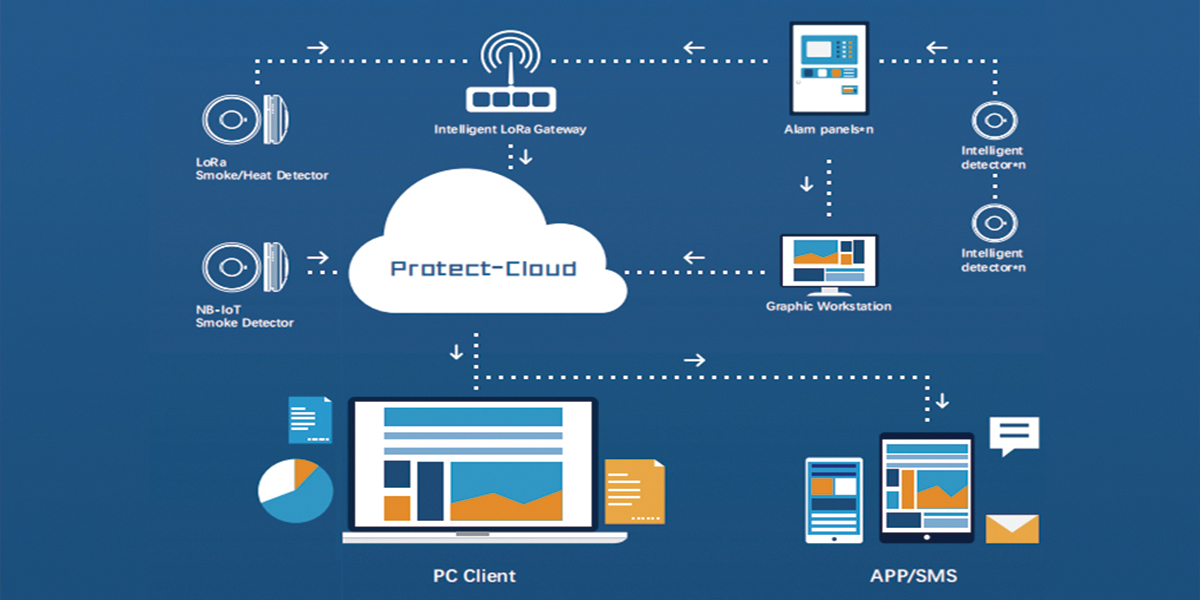 Protectwell offers a smart fire detection solution that is based on LoRa and NB-IoT wireless IoT information sensing and communication, cloud computing and big data analysis technologies, docking wireless smoke / temperature sensor and fire alarm system to achieve real-time data monitoring and intelligent analysis. The alarm and fault information will be sent to relevant personnel through SMS, APP, and Web platform. The solution is characterized by excellent indoor coverage, no wiring required, support of a massive number of connections, cost efficiency, low device power consumption and optimized network architecture.